Description

Ratchet – 10 Piece
---
 Ratchet Set – 10 Piece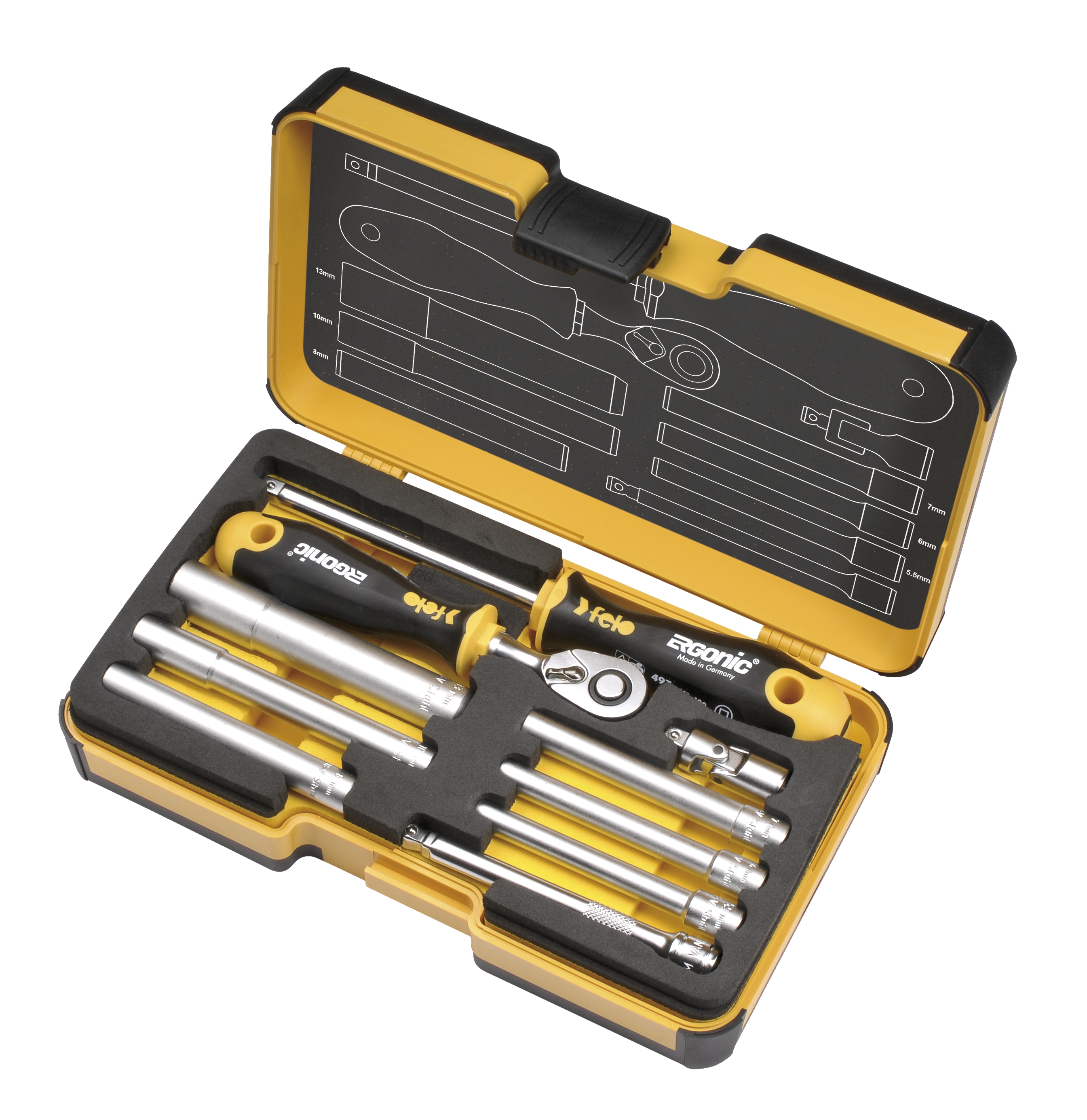 The felo R-GO XL box with 6.3 mm (1/4′) drive is a tool set with Ergonic ratchet. Perfect and reliable without compromise.
Practice oriented assortment stored in a robust StrongBox. Patented Ergonic handle with cushion effect: the ultimate of comfort! The handle is inseparably connected with the ratchet.
Sockets safely locked and easily released by push-button. Extremely strong ratcheting mechanism with super fine-toothing (> 100 Nm, 72 teeth, 5° ratcheting angle).
Everything you need
Extremely strong ratcheting mechanism with super fine-toothing (>100Nm, 72 teeth, 5° ratcheting angle)
Handle inseparably connected with ratchet
Sockets safely locked and easily released by push-button
Patented ERGONIC handle with cushion effect: the ultimate of comfort!
Practice oriented assortments stored in robust StrongBox
Long lasting premium quality in every detail