Description

Felo Torque Screwdriver Set – 14 Piece
---
 Felo Torque Screwdriver Set – 14 Piece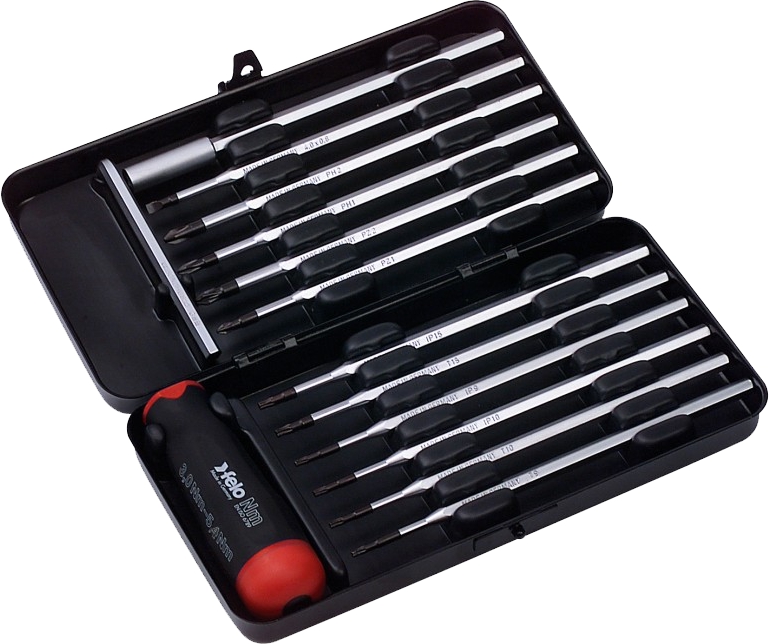 14 PC Torque Limiting Screwdriver Set. Felo Torque Screwdrivers have a
color-coded ring indicating the torque range that adjusts easily and provides
precise release indicated by acoustic and mechanic signal. Ergonomic handle with
advanced 2-component design. Interchangeable blades for greatest flexibility in
all areas of use. Blades made of Chrome-Molybdenum-Vanadium steel with black tip
for precision fit.
Everything you need
Easy adjustment of torque
Coloured ring indicating torque range
Ergonomically refined design
Exchangeable blades for greatest flexibility in all areas of use
Blades manufactured from chrome-molybdenum-vanadium steel
Superior torque which exceeds DIN and ISO requirements by up to 100%
Fitting the complete 1/4′ range
Precise release – indicated by accoustic and mechanic signals
Black tip for precision fit