Description
Olfa® RM-CLIPS/2 Continuous Grid Cutting Mat Set – 1800mm x 600mm
Large cutting surface
Cat no: RM-CLIPS/2

When joined together with the supplied clips, a cutting surface of 1800mm x
600mm is offered. Includes two of our 23 x 35′ green self-healing professional
quality rotary mats with clips to attach securely together. 
Easily protect a
larger work surface without losing your cutting grid. Simply clip the two OLFA®
mats tightly together for uninterrupted cutting and numerical measurement. For
smaller projects, use the mats separately. 
Specially designed for use with OLFA
rotary cutters. Double-sided with yellow guidelines on one side, solid on
opposite for general cutting. Rotary mats protect your work area and help extend
the life of your rotary blades. 1.5mm thick for a variety of applications. Store
flat and out of direct sunlight.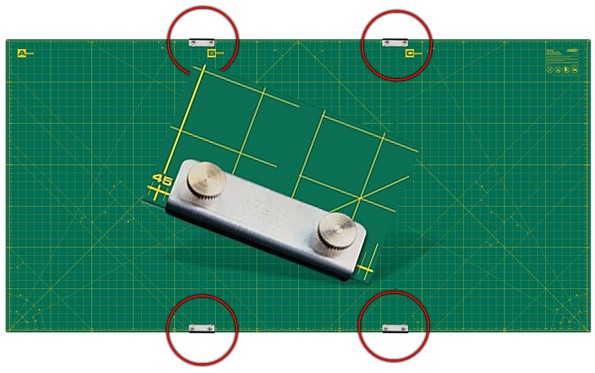 Good For: protecting cutting surfaces and extending the life
of your rotary blades