Description
Easy to use 45° deluxe mat cutter with ruler
Cat no: MC-45/DX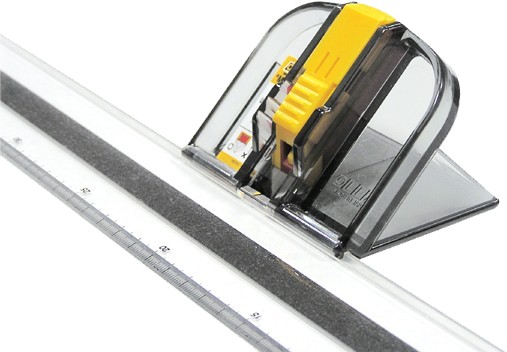 The OLFA Deluxe mat cutter comes with a dedicated ruler which makes it easier
to cut mat board. Edges are smoothly and preci- sely angled at 45° degrees.
To enable clean quality cuts, the new MC-45/DX has a grooved ruler for
engaging the cutter and a spring loaded slider that adjusts blade extension in
two stages to the thickness of the matting. No experience is needed to be good.
The MC-45/DX is far easier to use than earlier model and conventional mat
cutter. Suggested cutting objects: matting board, cardboard, balsa wood,
polystyrene sheets, etc.
Package includes a ruler and 2 spare blades.
Not for use with OLFA cutting mats as the cutting base. Cardboard recommended
as a cutting base.