Description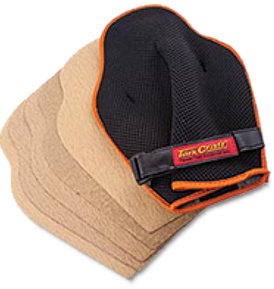 Sanding
glove with sand paper
Application:
Hand sanding glove with hook and loop sand paper to be used on:
Furniture
Stainless steel and metals
Wood
Grits included: P60, P80, P120
Features:
The fabric is breathable and washable.
The sanding glove completely covers your hand and protects it.
Very easy to use and change between the different sanding
pads.