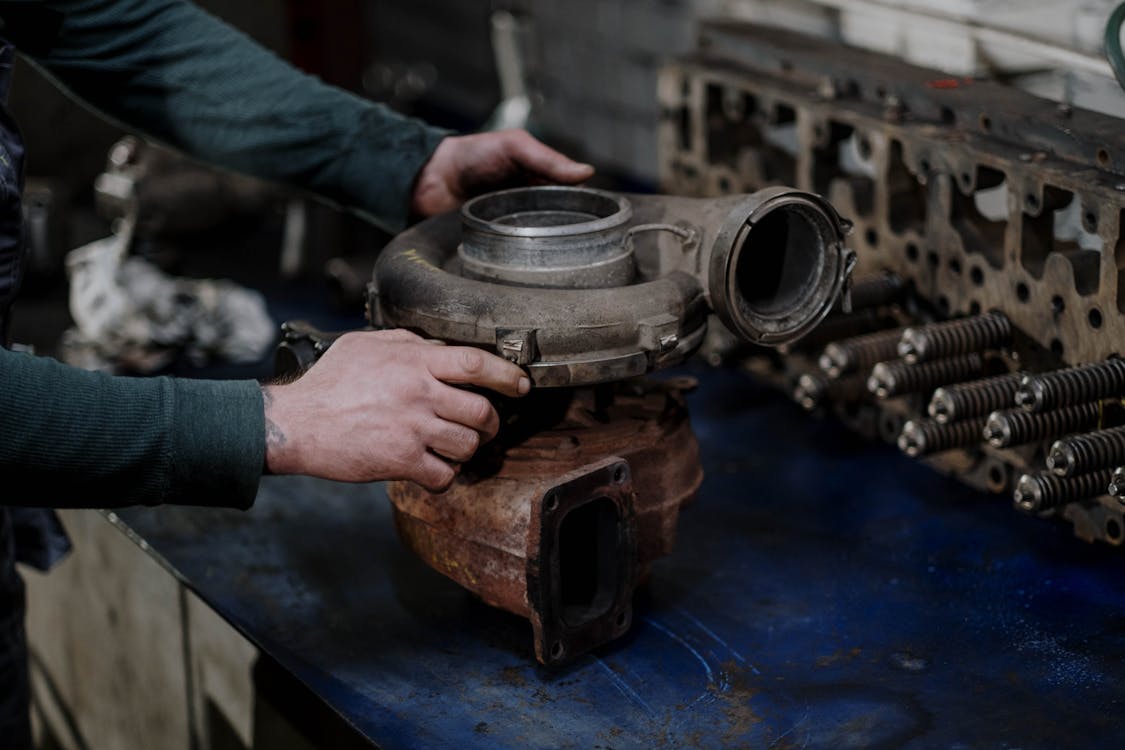 Getting to know your car is one of the first steps in becoming a motor enthusiast. You begin to notice the minor things that others might ignore, the subtle aspects of motoring which will increase your appreciation of the drive. Today, we will discuss a few important aspects of motoring which will get you out of any potential nightmare.
Tire Pressure
Keeping your car tires inflated at the right pressure can reek a world of benefits. The results are tires that wear evenly, which prolongs their life and improving the fuel economy of your vehicle. With appropriately inflated tires, your car will have better handling, giving you a more comfortable ride and dependable traction. A good investment to keep track of tires pressure would be a tire gauge. 
King Tony Pressure Gauge 
This tire pressure gauge comes in a plastic case to protect it. The dials are easy to read and the tire gauge is portable. The gauge has a release button as well.
There is also a digital alternative to these traditional gauges.
Jonnesway Digital Automotive Analyser & Multi Meter
Electronic Multi-Meter
Electrical problems can be one of the toughest issues to troubleshoot, especially if you don't have the proper tools. With the right automotive multimeter, diagnosing pesky wiring problems is much easier. We've gathered all the information you need into an easy-reference buying guide for the best automotive multimeter that can aid in getting your ride out of the garage and back onto the street
Having an electronic multi-meter can mean that you're able to troubleshoot electrical problems, test your battery, diagnose issues with your sound system and measure the current and voltage of any section of your car's electronics.
Jonnesway Electronic Vernier Caliper
Vernier Caliper is considered one of the most precise measurement tools which are used by scientific laboratories in car mechanics shops because of its accuracy. Mechanics and motor enthusiasts also require to use vernier caliper when they are repairing a car and have to change a part for which they need its measurement. In today's advanced automobiles all parts are required to be precise of the same size as the original. Vernier caliper is designed in such as way that its upper set of jaws can be used to measure inside dimensions such as the inside diameter of a piece of metal. The lower set of jaws can be used to measure the outer diameter while the depth probe in the rear can be used to measure depth.
There are many common mistakes that people do while using a vernier caliper, that is why newer tools were manufactured such as dial calipers which come with a digital screen.
Hawkins Battery Charger Smart 6
Battery Charger/Jumper 
Most motorists will be able to get by without a battery charger, as cars are designed to recharge batteries as soon as the engine is running. But if your car stands idle for long periods, buying a battery charger can save you a lot of hassle, and increase the life of your battery.
There are reasons for this and they lie in the design and construction of a typical lead-acid battery, which is the energy-storage device fitted to most motor cars.