Description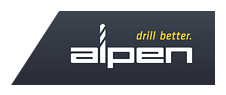 9,5 mm Ø Cobalt
stub

drill bit


PZ

1 Drill bit in plastic sleeve for easy retail
merchandising and display. 

PZ for Armoured Steel (Panzer Stahl) applications or materials like stainless
steel.
Range
of application:
5% cobalt-alloyed high-efficiency drills with reinforced web. Especially
suitable for drilling stainless steel, acid-resisting steel, spring-steel. Best
for hand held operations.
For drilling into:
Structural steels < 400 N/mm²
Free cutting steels < 850 N/mm²
Unalloyed heat treatable steels < 1.100 N/mm²
Alloyed heat treatable steels < 1.300 N/mm²
Stainless steels
Titanium and titanium alloys
Copper, brass, aluminium
Grey cast iron, malleable cast iron
Plastics
Art.-No: 00 921009501 00