Description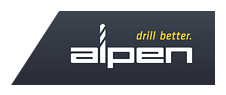 6 mm Ø Tungsten Carbide multi pupose drill bit – 400 mm
The drill bit everyone waited for… yes that one that can drill through
various materials at once without changing drill bits. It will drill through
metal and into masonry. This
extra long version offers more options when installing
windows: drill through plastics, metal and
masonry in one work step.
Range
of application:
Extremely versatile and precise drilling – even
with changing drills in various materials. For
precision rotary drilling in tiles, natural stone,
metal, wood and plastics.
Amazing product:
The all-rounder drill bit
Carbide tip with extra sharp cutting edges, well
suited for metal too
Patented 4-step profile – Fast drilling dust feed when
drilling into masonry and concrete
Various lengths up to 400 mm available
For metal thanks to all diamond ground cutting edges
For masonry thanks to 4 stage profile for fast bore dust removal
For drilling into:
Rotary drilling:

Tiles
Natural stone
Metal
Wood
Plastics
Tiles

Also for:

Granite
Ceramic tiles
Glass
Art.-No: 00 730006001 00