Description

26 Piece ½ inch Dr Socket Wrench Tray Set

---
F1.BT47 Socket wrench set with ½ inch drive (26 pieces)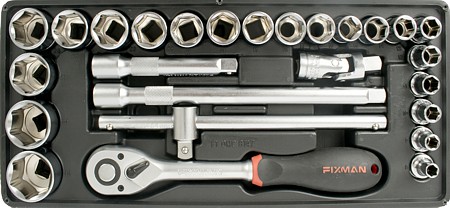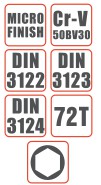 Insert for tool our tool cabinets. 1/3 drawer size, 26 pieces. The set consists of
½ inch drive socket wrench, ½
inch drive sockets in sizes 8 to 32 mm with accessories.
Made of high quality chrome vanadium steel 50BV30, ½ inch drive ratchet with precision 72 teeth mechanism,
ratchet handle and screwdriver covered with a non-slip non-slip coating. Manufactured
in accordance with DIN 3122, DIN 3123, DIN 3124 standards.