Description
Olfa® Safely dispose used blades
Easy and safe…
Cat no: DC-4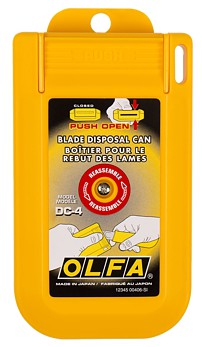 Safely dispose of used blades with this convenient blade case. Screw safe
system prevents blades from falling out accidentally.
Press-release operating
system to ensure the blade slot is only exposed when in use. Loop hole and peg
hole for hanging. Easily fits in a back pocket, toolbox, or workstation and is reusable.