Description
Olfa® Magnetic Touch Knife
The handiest little knife in the world. 24 pcs. Pack
Cat no: TK-3M/24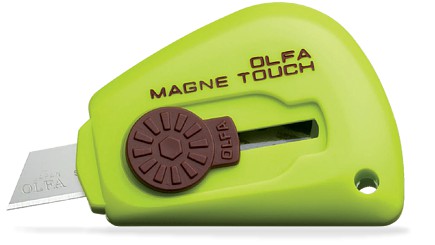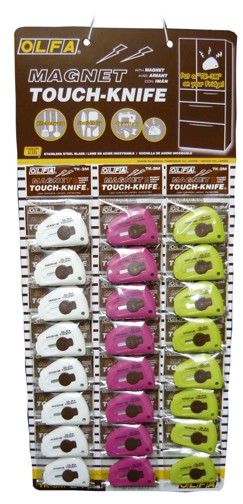 The OLFA® TK-3M is a tiny little handy life saver cutter that easily fits in your pocket,
purse, desk or glove compartment, or you can stick it up on your fridge with its
magnetic back.
The safety blade auto-retracts when you let go of the slider. The
stainless steel blade will remain rust-free forever. It will come in real handy
on your car key keyring.
Features
Olfa Magnetic Touch Knife TK3M
This pocket-sized, multi-purpose knife features a stainless steel
blade, magnetic back, easy-slide lock and hanging hole to easily slide on to
your key chain
Ideal for use in arts, graphics, crafts and hobbies
Colours May Vary
24pcs. packed in a display card
Good For: Convenience. Have it handy as needed.