Description
7Pc diamond polishing pad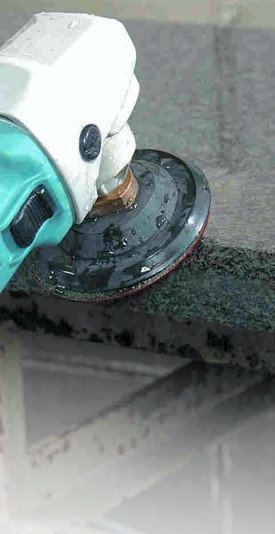 Polishing pads in the set:
(x1) 50 grit
(x1) 150 grit
(x1) 300 grit
(x1) 500 grit
(x1) 1000 grit
(x1) 2000 grit
(x1) 3000 grit
Application:
The diamond polishing pads are used to polish stone surfaces. The polishing
pads can be used with or without water, but will last longer when used with water.
The polishing pads work extremely well on:
Concrete counter tops
Granite surfaces and edge finishes (bull-nosed edges)
Marble tops
The unique pattern provides flexibility for concave and convex shapes. The
multi-segment design allows excellent water cooling.
Replacement diamond polishing pads:
NOTE:
To avoid having a cloudy appearance when polishing granite or marble, stick to
the grits. The next grit removes the previous grit's 'scratch marks'.