Description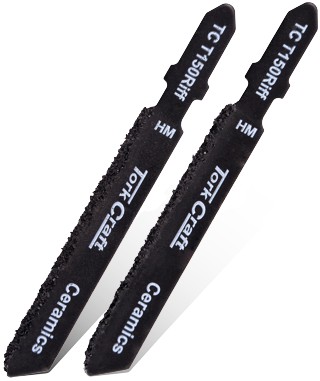 Shank:
T-shank
Distance between teeth: /
Total length: 83mm
Teeth Per Inch: /
Packaging: Pack of 2
Application:
The jigsaw blade's length of teeth are cover in a tungsten carbide grit.
The blades are designed to make straight cuts in soft ceramic wall tiles, cast iron
and fiberglass reinforced plastic between 5-10mm in thickness.
Compatibility:
AEG
ATLAS-COPCO
BOSCH
DEWALT
ELU
FESTOOL
HITACHI
MAKITA
METABO
NOTE:
The cutting part of the blade is +/-26mm less than the total length.