Description
OLFA® 60mm Deluxe Handle Rotary Cutter
Combination of comfort, convenience, strength and safety
Cat no: RTY-3/DX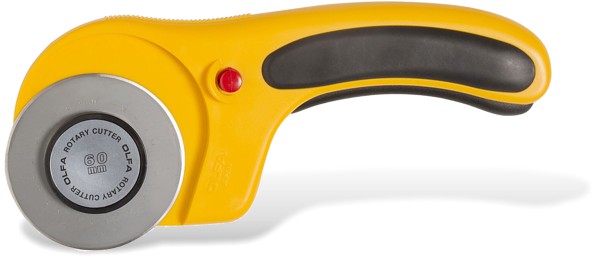 You're looking at a brand new Olfa Rotary cutter knife used for leathercraft,
paper craft or cutting fabric.
This OLFA® largest rotary cutter can cut up to eight layers of thin materials,
making it perfect for medium- to large-sized projects and long cuts. Its curved handle,
suitable for right- or left-handed use, prevents the fatigue typically associated with
repetitive cutting. The dual-action safety lock and blade cover are designed to ensure
your safety.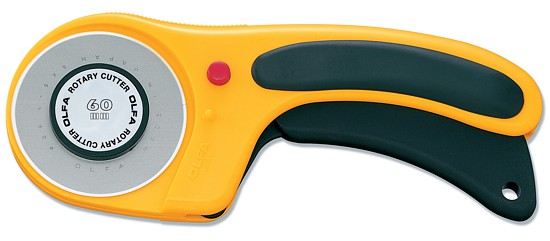 This outstanding knife is excellent for cutting straight or curved lines in
almost any kind of leather, paper or other materials.
Simply grip the handle to expose the blade for cutting and release to retract.
This indispensable craft tool comes with a 60mm circular blade that is easily
replaceable with crinkle cut, wave edge or tear-able lines, offering the
ultimate in versatility.

Good For: cutting strips, multiple layers and finishing quilts prior
to binding. Cuts fabric, paper, tarp, vinyl, upholstery, leather and other thick textiles
The RTY-3/DX roller knife cuts in both directions. Made in Japan.
We recommend using roller blades in combination with a cutting mat for
optimum cutting results.